Lego Legend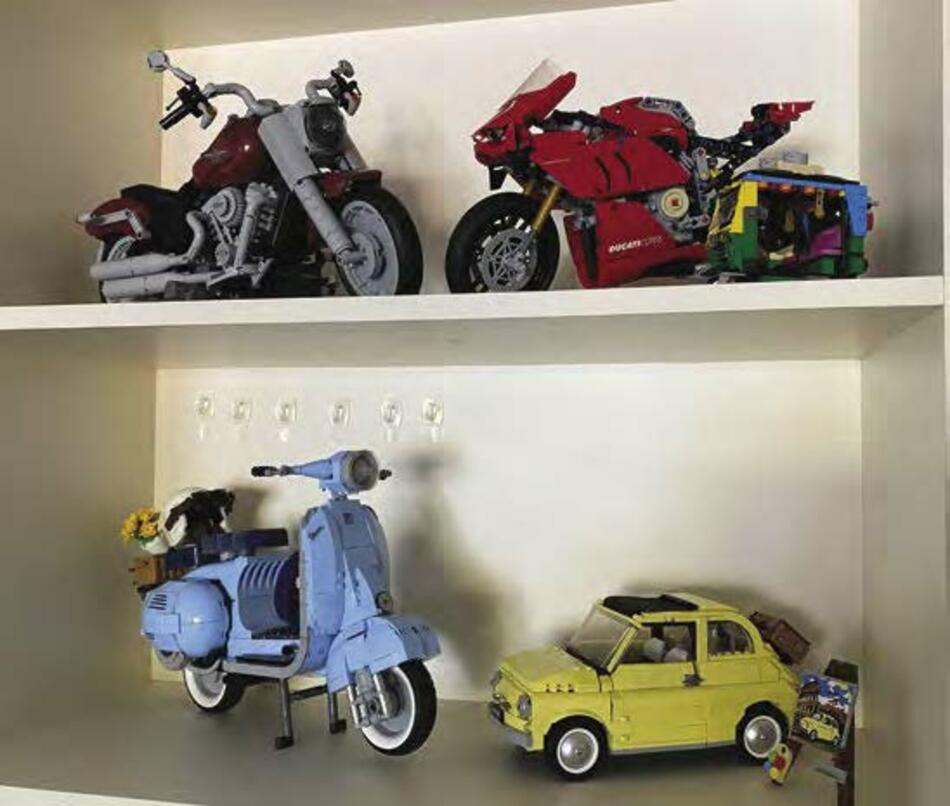 LEGO, the plastic building-block toys, rose to massive popularity in the mid-20th century.
LEGO blocks originated in the Billund, Denmark, in the workshop of Ole Kirk Christiansen, who began making wooden toys in 1932. Two years later, he named his company LEGO after the Danish phrase leg godt ("play well").
Clive Cumming began building with LEGO in April this year and is finding it gives him hours of pleasure and creative challenge. "I wouldn't say you need an engineering degree," he quips, "but you do need patience and perseverance." After a serious head injury many years ago, Clive works hard to keep alert and inspired. "What I have learned is that it is important to look ahead and not behind," he says. "LEGO building keeps me occupied and my brain stimulated.
It is an ideal pastime for people with disabilities and is a fine way to keep dementia at bay." Among his creations are replicas of a Vespa, a BSA and Harley Davidson motorbike which take him back to his youth. He has also recreated a Rickshaw car similar to those found in Thailand. He built a Land Rover Defender Search and Rescue vehicle which displays its exposed mechanics and equipment. He found it was a complex challenge which took him many hours to complete.
The last LEGO challenge he has completed was a Porche car. Clive finds the choice of LEGO builds is really inspiring and for now the sky is the limit. He draws inspiration from his travels and has built a replica of the Taj Mahal – a place he has visited and walked through on one of his trips to India. In the 1870s, a member of his family managed a plantation in Northern India.
Another pastime Clive intends to take up again this year is photography. He has recently purchased a drone and will take his time to develop the skills required to enable him to return to his love of capturing shots.