Safety for Life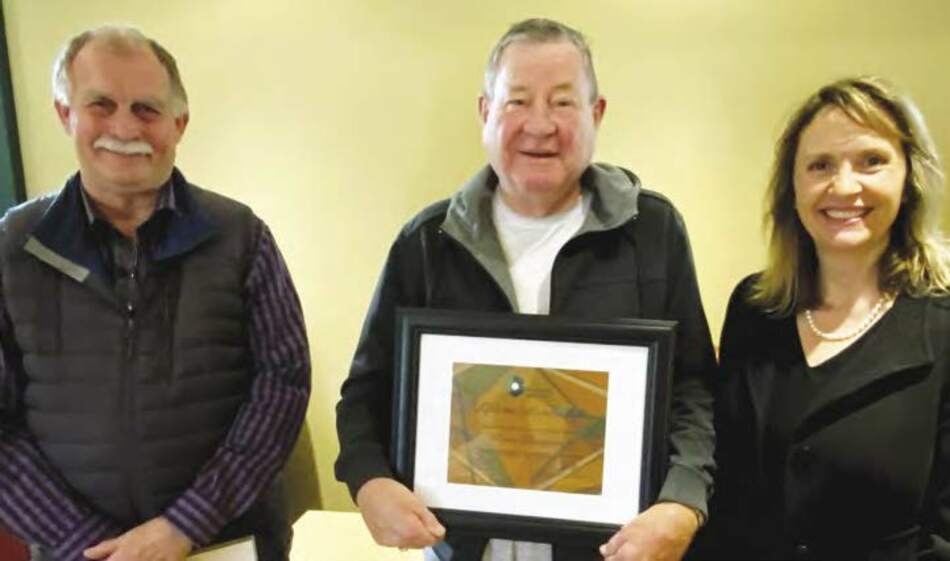 Kevin Thompson was very humbled to be the first recipient of a Life Membership to the New Zealand Safety Council.
Gordon McGowan from Lean Business Advantage presented the award to Kevin at the last Residents' Committee meeting. This award recognises Kevin's tireless pursuit of excellence throughout his career and the value he brought to his profession. It was also endorsed by Robyn Bennett, the President of the New Zealand Institute of Safety Management. Robyn is a HASANZ registered health and safety professional specialising in health and safety audits, systems, HSNO, and practical hazard management.
Kevin was raised and educated in South Auckland. In 1984 he and his family shifted to Dunedin and in 1996 he embarked on a career as a self-employed safety practitioner. He accepted roles within Downer NZ which later expanded into local, South Island, and eventually into the corporate area of Strategy and Risk development. Kevin joined the New Zealand Safety Council in 2003 and has been a registered Safety Practitioner since 2005, and was accepted by HASANZ (New Zealand's National Safety Organisation) as a Board Member.
Throughout his five terms on the board of the New Zealand Safety Council he accepted the varied roles of Treasurer, Chairman and CEO. He was the first member of the New Zealand Safety Council to be awarded an accredited safety auditor status.