The Patient Listener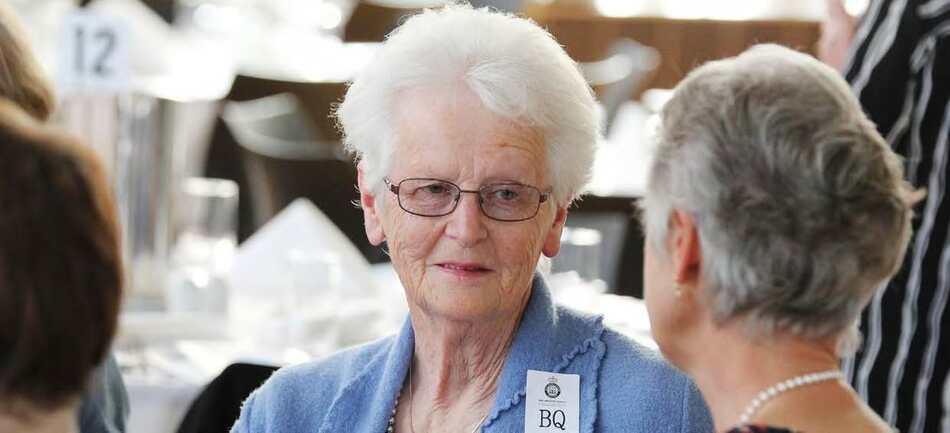 Imagine the hours of dedication it took for Pat Macaulay to be recognised as a semi-finalist in the 2022 Kiwibank Senior New Zealander of the Year awards.
She was one of 70 New Zealanders selected across seven categories. "It was a thrill to be nominated by the National Council of Rural women which was also supported by the Otago Rural Support Trust," she says. She participated in the awards ceremony on-line and shared the evening with close friends and family.
For fifty years Pat has put her shoulder to the wheel supporting initiatives which help people living and working in rural communities. She is a lifelong a member of the Rural Women New Zealand and has only recently retired from the Otago Rural Support Trust. The trust assists rural people and their families to get back on their feet after withstanding challenging circumstances such as financial, personal, or adverse climatic events. Pat grew up in the green hills of West Otago where her father was a Romney sheep breeder. There were eight children in her family.
Life was often tough. She lost her twin sister aged only three and her mother died when she was ten. She returned home from boarding school aged fifteen to assist on the farm and cook for shearers. Pat flatted with friends in Dunedin and loved her first job working in an advertising agency as a media assistant, just as television was taking hold.
She met her husband Ken and joined him on his farm in the Strath Taieri and experienced first-hand the culture shock of living and working in the severely drought-prone land among the matagouri rocks and rabbits. The 1997 drought hit farmers hard. In 2015, when a Rural Co-ordinator from the Otago Rural trust stepped down, Pat was asked to step into the role. "I gave them three months which eventually became seven years." she laughs.
Farming is an isolated occupation, which typically attracts stoic people who do not like to admit they are struggling. She drew from her own life experience and knowledge to offer one-on-one support. It took several visits, a few cups of tea, and often floods of tears or anger, to listen without judgement, in complete confidentiality, until I could establish a practical pathway forward. "Thankfully, I had a mentor when I first began. The dollar enters every decision a farmer makes, but once people are linked into the support services that do exist, hope returns. It was such a priceless thing to witness when the clouds started lifting from their eyes," she says.
Pat and Keith's three sons were the fifth generation Macaulays to attend Strath Taieri school. When they were young, Pat volunteered with Plunket, The Parent Teacher Association and Scouts. When the boys boarded at John McGlashan College she became a member of the school's Board of Proprietors for five years.
Roses are an enduring love for Pat. "I left behind two large gardens in Midddlemarch with 219 roses, 29 of which I had inherited from my mother-in-law," she says. The Chatsford gardeners have cottoned on to my passion and I am so grateful to live among such beautiful gardens. Now it is time to spend time with my husband and celebrate our Golden wedding anniversary together. We have seven grandchildren, and we love watching them play their rugby, cricket and hockey in all weathers. Two of them are in Middlemarch, three in Abbotsford, and two are in Southbridge, soon to move to Australia – it must be time to renew our passport!